Shramyogi Shiksha Sahay Yojana 2023 Apply Online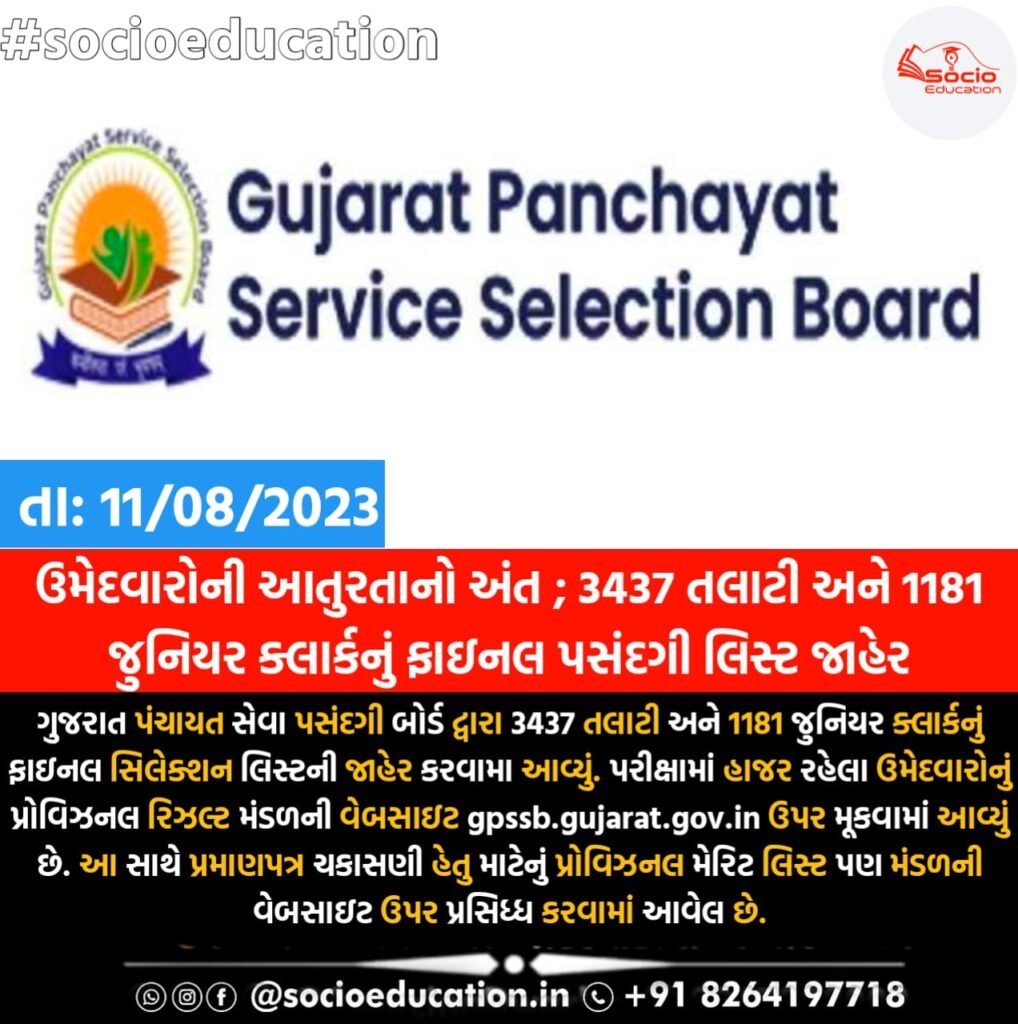 Shramyogi Shikshan Sahai Yojana 2023 : This scheme Shikshan Sahai Yojana is launched by Gujarat Building and Construction Shramyogi Kalyan Board to provide educational assistance to the children of needy construction workers engaged in construction profession starting from primary school upto higher education i.e. Ph.D.
Here all the information about Shramyogi Shiksha Sahay Yojana, how much assistance is available, what are the required documents and how to apply online for assistance etc. is given here so read this article till the end.
What is Shramyogi Education Assistance Scheme?
This scheme has been launched by the Gujarat Building and Construction Labor Welfare Board to provide educational assistance to the children of needy construction workers engaged in the construction profession in the state who have progressed to higher studies and education so that their child can obtain doctor engineer and degree.
RULES OF THE SCHEME
Construction workers registered with the Labor Welfare Board will be eligible for the benefit of this scheme
Construction lord or online application within the prescribed time limit
If only two children of a construction worker are eligible for assistance
Both the children will have to fill separate online forms
The age of the child should be maximum 30 years
If the son or daughter is mute or disabled then the wahi limit will not apply
which will be limited to the first trial in that academic year if the students fail in the class, they will not be eligible for assistance again in the same class or standard.
This assistance will not be available to children who are studying in the Jai Children Open University
Applicants who have to fill the scholarship form of children must fill the complete correct details otherwise the application may be cancelled.
IMPORTANT LINKS
Assistance available under the scheme
Under this scheme, the children of construction workers will be given assistance of up to ₹30,000 for the course starting from primary school up to higher education i.e. Ph.D.
Documents required for the scheme Bonafide certificate of ongoing course of the student
aadhar card
Copy of bank passbook
Student's last year result
School or college fee payment receipt
If assistance is Rs 5000 or more then affidavit or related form will have to be filled
અરજી કરવા માટે અગત્યની લીંક
How to Apply Online To
apply online for the scheme first go to the official website
Applicant can apply online by visiting https://sanman.gujarat.gov.in/ website.
First you have to register on the website and login with id password after registration you will get id password
In registration you will be asked to fill the construction committee details and click on create button
Then login through id password
Then you have to click on Education Assistance Scheme
Now you will see information about the scheme and rules read it and click on accept
Then click on Apply button
Then you have to fill personal details including labor identity card details student details address and after filling the details click on save button
Then the scheme details have to be filled in which study details
Then you have to upload the document
Here you will have to upload self-attested copy of the document without your help in xerox in which the certificate or any document should be within one MB.
After uploading the document you have to read the rules and select I agree with all the above terms and click the OK button.
By following the above steps your application has been submitted now you will get the application number save it and this application number will be useful to check the status of the application