Free Sewing Machine Scheme 2023 Gujarat State Government Shri is to support many women economically and financially so that the poor people can get their foothold. Here through this article we will tell you how to fill the form under this scheme, how many documents are required to fill the form of the scheme and which beneficiaries can fill the form of the scheme and what are the eligibility rules for this scheme and the income limit rural and preparation All the necessary information about the area will be given to you through this article, so definitely read this article till the end and if you like the information then share it further..
ફ્રી સિલાઈ મશીન યોજના સંપૂર્ણ માહિતી ગુજરાતી માં વાંચવા માટે અહીં ક્લિક કરો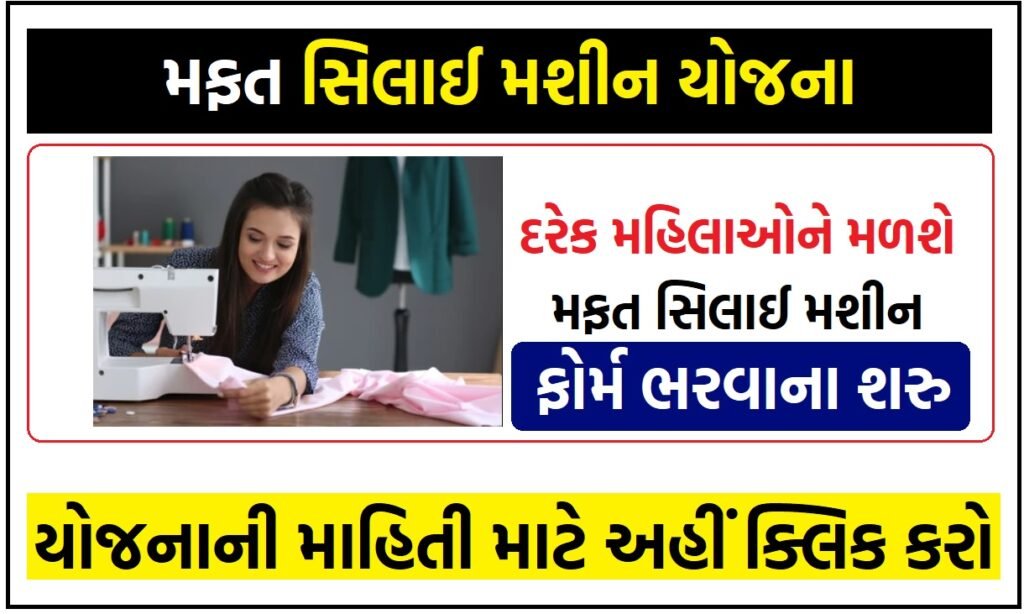 Free Sewing Machine Scheme Gujarat State.
Main objective of the scheme.
Free Sewing Machine Scheme 2023 The main objective of this scheme is to transform the lives of all the women who come under the poverty line of rural and urban areas financially by providing them with a foothold. The main objective of this scheme is to be able to earn a living and be financially viable.
List of required documents.
Applicant's Aadhaar Card.
Ration card of the applicant.
Example of date of birth.
Caste pattern of the applicant if applicable.
Proof of applicant's residence.
Standards for free sewing machine scheme.
Eligibility rules have been set by the Government to avail the benefits under this scheme.
Age limit of beneficiary should be between 18 years to 60 years.
Beneficiary should be native of Gujarat state.
Neither the beneficiary nor any of his family members should have benefited under this scheme earlier.
Income should not exceed 1,20,000 in rural areas and 1,50,000 in urban areas..
If the beneficiary is a widow, the instance of her husband's death.
Caste certificate if the beneficiary does not belong to Scheduled Caste or Scheduled Tribe.
How to Apply Online.
To avail the benefit of this scheme, the beneficiaries have to apply online through the cottage website for which the official website is given below, the beneficiary can apply online through this website..
ફ્રી સિલાઈ મશીન યોજના સંપૂર્ણ માહિતી ગુજરાતી માં વાંચવા માટે અહીં ક્લિક કરો
Important link..
અરજી નું સ્ટેટસ જોવા અહીં ક્લિક કરો
દરેક જિલ્લા ઉદ્યોગ કેન્દ્રના સરનામા અને ફોન નંબરની યાદી માટે અહીં ક્લિક કરો
Eligible assistance.
Under the free sewing machine scheme 2023, a list of eligible beneficiaries who have applied online under the scheme of free sewing machine and randomly selected by computer is released by the government from time to time and all the beneficiary women whose names appear in this list will be given sewing by the government. A machine is provided, so the benefits available in this scheme include a sewing machine through which the beneficiaries can run their own business from home. Very useful to fill Here below are some important links through which you can know more information and online at home..