stationery Dukan sahay yojna 2023: There are many people in our country and state who want to do something on their own and they need financial assistance. Many people take benefit of such schemes and get some business job to run their life but many people are not able to take advantage of such schemes due to lack of information so our effort is to provide you information about each and every government scheme in simple language here today one We have come with information about a similar government scheme through which government is getting a loan of Rs one lakh for a stationery shop and this assistance will be provided on a first come, first serve basis. So let's know the complete information about this plan.
Stationery Shop Sahay Yojana 2023
Scheme Name Stationery Shop Sahay Yojana 2023
Scheme Type State Government
Organization Name Tribal Development Corporation
Amount of Assistance 1 Lakh
Beneficiaries Gujarat State Native
Website www.adijatinigam.gujarat.gov.in.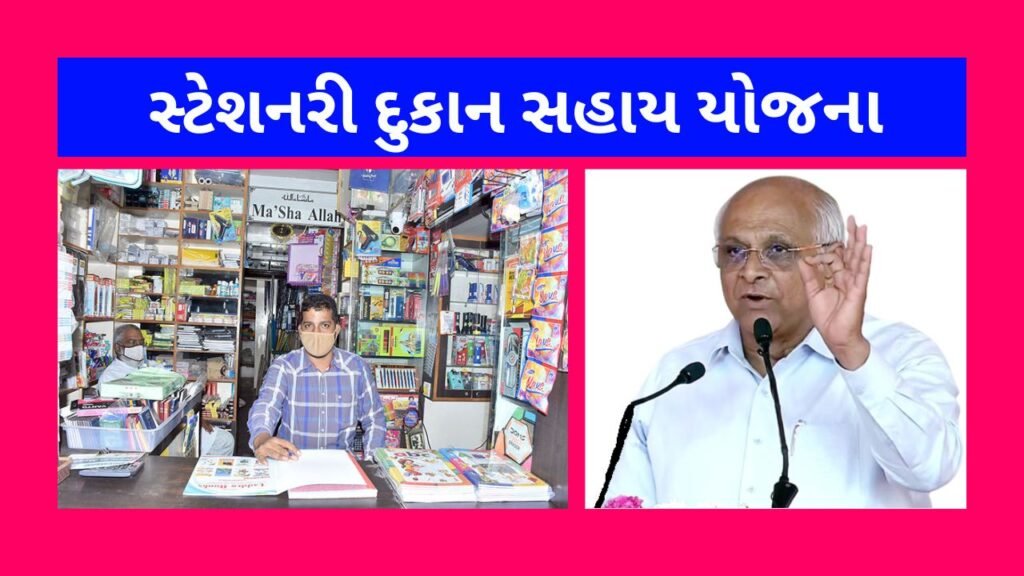 Main objective of the scheme.
Due to the poor economic condition of some people, they cannot get a loan from the bank and if they get a loan from the bank, they charge a very high interest rate. The main purpose of this scheme is to start your own business by giving loans at low interest rates and making them self-reliant..
Who can avail this scheme?.
Friends if you also want to avail this scheme then you must follow the following conditions Applicant must belong to tribal Non-tribal applicant can also avail this scheme Applicant age must be minimum 18 years and maximum 55 years Applicant must
have
stationery and should have received training in his related profession or should have worked as a bookseller.The
annual income of the applicant residing in rural area should not be less than 1,20,000 and the annual income of applicant residing in urban area should not be more than 1,50,000 in
this scheme. An assistance loan of up to one lakh rupees is provided to the applicant.
List of Evidence Required for Stationery Shop Assistance Scheme.
If you want to avail this scheme you have to submit the following photo proof.
Aadhaar Card
Election Card
Ration Card
PAN Card
House
Tax Light Bill
Specimen of
Caste Specimen of
Income Business Experience Certificate or Training Certificate
and other necessary..
Detail of assistance.
Under this scheme, the applicant gets a loan of up to ₹1,00,000 with an annual interest rate of 4%. The applicant has to repay the loan in 20 quarterly installments. One installment of the applicant will be 10% of the total loan amount. In the form of higher interest will be charged if the applicant repays the loan early, he can also do so..
How to apply.
Friends, you don't need to apply online to avail this scheme, you can get the application form from Adijate Vikas Corporation website www.adijatinigam.gujarat.gov.in..
Where to send application in stationery shop assistance scheme.
The application form is provided through the link below, after downloading the application form from here, the tribal applicant has to send this application form to the tribal project administrator of the taluka and the application has to be sent to the commissioner of non-tribal applicant assistance Mr. Adijati..
Helpline number.
For any question related to this scheme or for more information regarding the scheme you can contact the helpline number 07923253891
07923253893
Important link
to download application form click here
to know more information about the scheme click here
to go to my Gujarat recruitment homepage click here
Click here to join our whatsapp group to get all our updates regularly.
આ યોજનાની માહિતી ગુજરાતી માં વાંચવા અહીં ક્લિક કરો