How To Update Kids Aadhaar Card: When To Update, Know Full Details: Aadhaar card is very important document in India, Aadhaar card is most important than all other documents. Aadhaar card belongs to everyone from a small child to an old person, the fingers of the young children are not taken while producing the Aadhaar card. Aadhaar card of one of the parents is linked with the child's Aadhaar card, but it needs to be updated every five to 15 years. You will get all the necessary information about children's Aadhaar card including how to download children's Aadhaar card, where to download it and how to update it from time to time etc. through this article
Child support
If you also have your children's Aadhaar Card i.e. Child Aadhaar Card then it is necessary to update it at certain fixed time, for this UIDAI has released new guidelines, in fact Unique Identification Authority of India recently issued a guideline regarding children's Aadhaar Card. is paid, which is called Bal Aadhaar. According to the new guidelines issued by the UDI authority, it is mandatory to update the biometric details i.e. finger in the Aadhaar card of children between the age of five years and 15 years. The process is completely free. That means no charge has to be paid in this update,
How to apply child adhar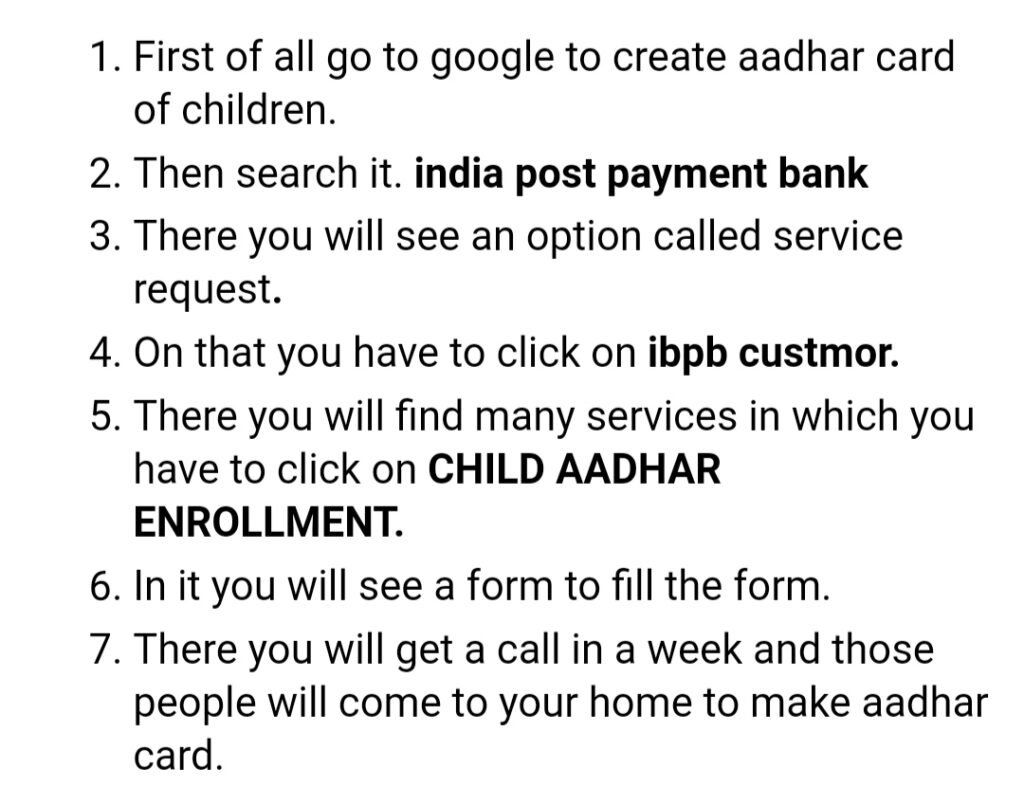 How to Update Child Aadhaar Card
Step 1.
To update child Aadhaar first you have to open the official website of Aadhaar card https://uidai.gov.in/
then click on Aadhaar card registration in the website
here the name of the child Bhali phone number and other necessary biometric information related to the child and his parents After filling the mandatory information like
address and state as well as all other details
check all the details properly and finally click on submit button
next click on appointment option
Step 2.
After filling the form as mentioned above in the next step you have to upload the documents like Identity Proof Address Proof Date of Birth and Reference Number
then Aadhaar Executive will take the further process and you will be given a reference number to track the further process
Aadhaar Card within 60 days of your registered Will be sent by post to the address provided
Step 3
Open the official website https://uidai.gov.in/ to update the child's biometric in the child's Aadhaar card and book an appointment at the nearest Aadhaar center to update your children's Aadhaar card details
After issuing your children's Aadhaar card, if they have not updated their biometric details, they should visit the Aadhaar center at regular intervals and update these details..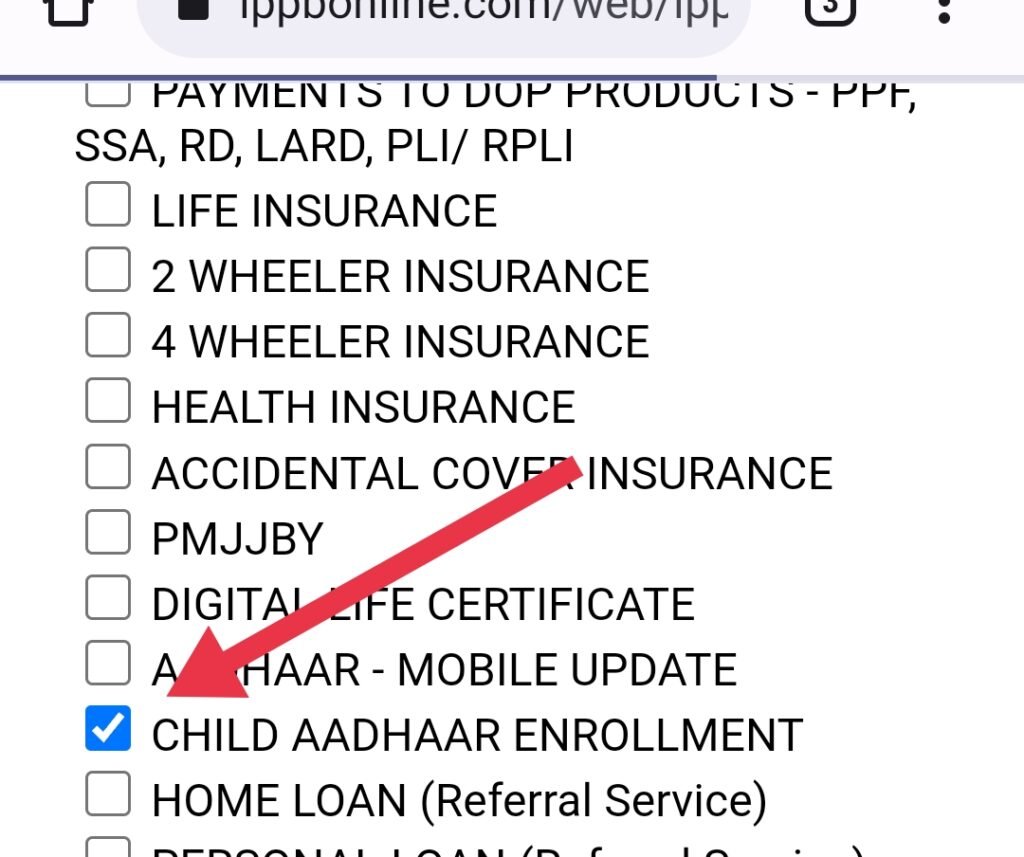 અગત્યની લિંક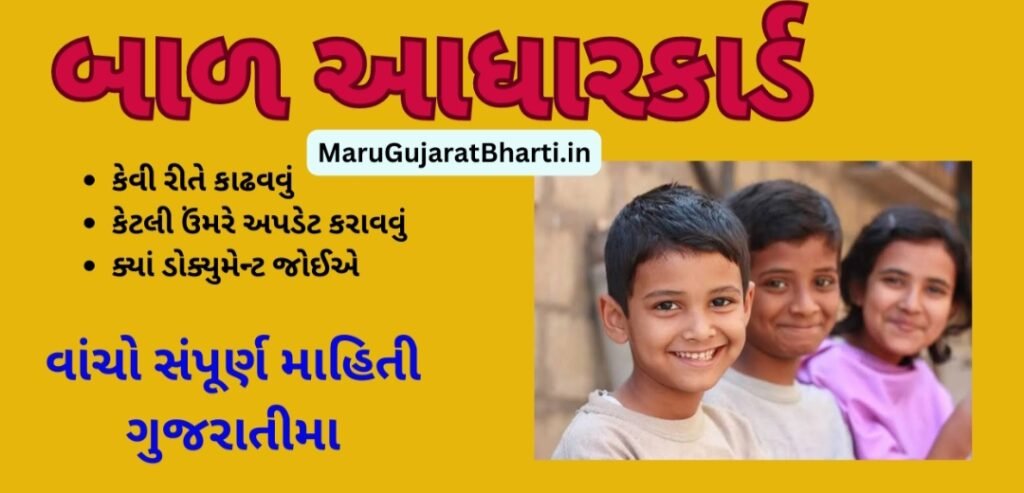 Bal Aadhar Card What is the official website of Aadhar Card?