Various welfare schemes and pensions are issued by the central government for the citizens in which the Pradhan Mantri Yojana is implemented as a pension scheme for farmers. In the country various pension schemes are also issued by the LIC in which the simple pension scheme is very popular but today we have the Atal Pension Scheme 2022. Let's talk about Atal Pension Yojana 2022, what are the benefits, how to apply, etc. Then we request all readers to read the article till the end and share the useful information more and more..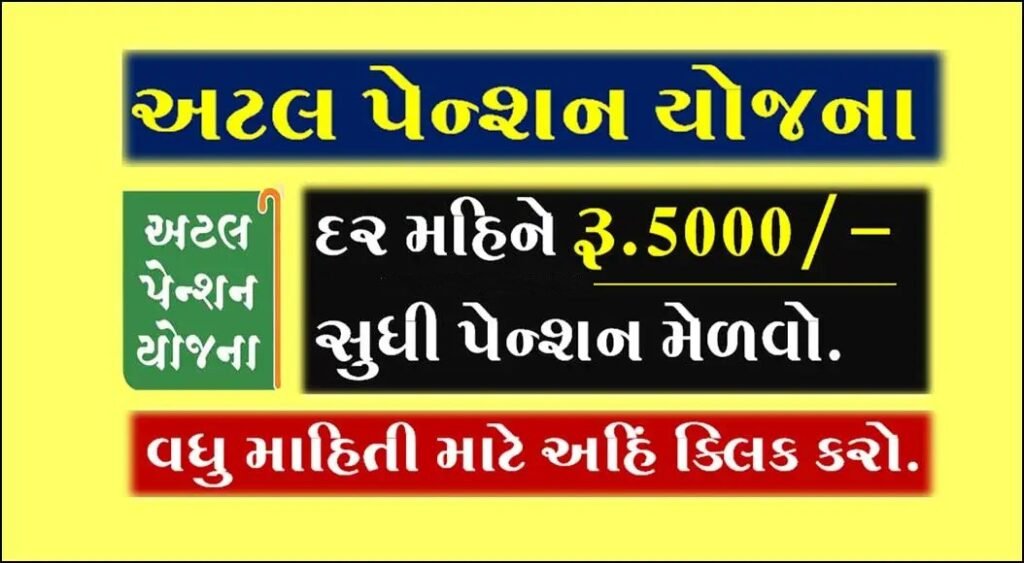 What is Atal Pension Yojana Atal Pension Yojana Online Enrollment 2022 Atal Pension Yojana was launched by Modi government on 1st June 2015 This scheme covers people between 18 to 40 years of age On joining this scheme you have to deposit premium amount till 60 years of age Citizens will be given a monthly pension of Rs 1,000 to Rs 5,000 after the age of 60. The amount of pension depends on the plan you have taken. Your premium will be slightly higher and the pension you will receive will also be larger.
Purpose of Atal Pension Scheme.
Whenever we hear about pension we remember government employees old age pension disability pension but government has started pension scheme for youth the minimum age limit to join this scheme is 18 years and maximum age limit is 40 years premium amount upto 60 years of age After this you will be given a monthly pension of minimum 1,000 to 5,000 in cash in your bank account..
Atal Pension Yojana Online Application 2022.
The age group for Atal Pension Yojana is 18 years to 40 years so this scheme is very useful for any Indian citizen who falls within this age limit. Monthly payment will be given If you are younger then you have to pay less and if you are older you have to pay more premium Amount of premium depends on age.
Eligibility of Atal Pension Scheme.
Certain eligibility norms have been set by the Central Government for availing the benefit of Atal Pension Yojana which are as follows.
Applicant must be a citizen of India.
A citizen should have a bank or post savings account that bank or post account should have Aadhaar card and mobile link.
Applicant's age should be between 18 years to 40 years.
A minimum investment of 20 years is mandatory to get pension.
Only one person can participate in this scheme who is not filing income tax return i.e people who are filing income tax return cannot participate in this scheme..
List of documents required for Atal Pension Yojana.
✔️aadhar card.
✔️Mobile number.
✔️Identification card.
✔️Proof of residence.
✔️Account passbook.
✔️Passport size photos.
Withdrawal from Atal Pension Scheme.
Following are the two ways to withdraw money under Atal Pension Yojana through which you can withdraw this money namely.
On completion of 60 years of age If the customer after attaining the age of 60 years can withdraw from Atal Pension Yojana and avail monthly pension.
On the death of the plan holder If the subscriber dies due to any reason then the amount of the Atal pension scheme goes to his spouse or if both of them die then their nominees get their amount..
WITHDRAWAL BEFORE AGE OF 60 YEARS IF ANY ONE WANT TO WITHDRAW FROM IRREVOCABLE PENSION YOJAN BEFORE MATURITY WE WANT TO SAY HERE THAT WITHDRAWAL FROM IRREVOCABLE PENSION YOJAN BEFORE 60 YEARS OF AGE IS NOT ALLOWED BUT IN CASE OF BENEFICIARY'S DEATH THE DEPARTMENT ALLOWS WITHDRAWAL OF IRREVOCABLE PENSION YOJAN. One of the above two means is required to withdraw the deposit.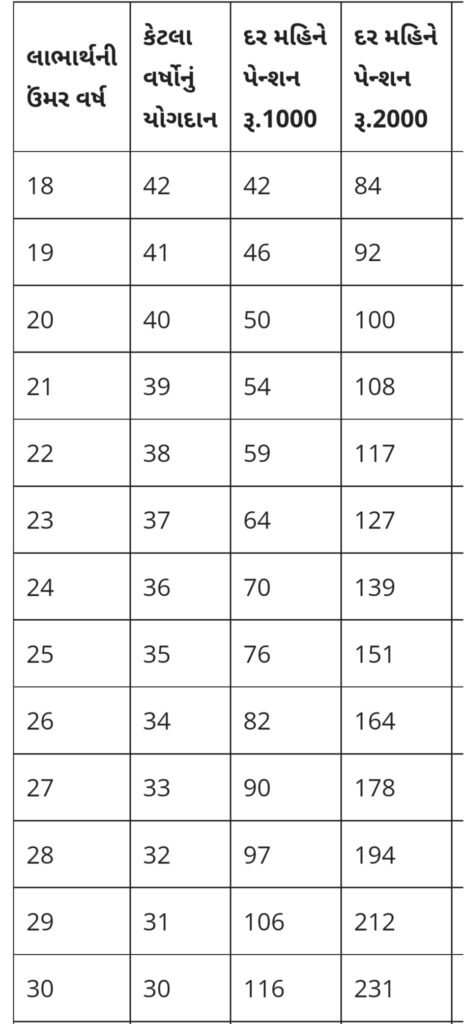 Online application for Atal Pension Yojana : HOW TO APPLY FOR ATAL PENSION YOJNA.
To avail the benefits of Atal Pension Yojana account has to be opened in any nationalized bank or post office Online account can also be opened under Atal Pension Yojana Account is given below for Atal Pension Yojana sbi online account.
To apply for Atal Pension Yojana online, you have to login to SBI Bank internet banking.
After logging in Sbi, you have to click on the services in which you have to click on Social Security Scheme.
Now three options named PM J BY PM S BY APY will appear in which click on APY Atal Pension Yojana.
In which the Atal Pension Yojana online form will open, now you have to fill all kinds of details like account number, name, age, address, mobile number, etc..
In which different options of pension will be given in which the premium will be decided based on the age according to which your account will be opened under Atal Pension Yojana..
Important link
✔️અટલ પેન્શન યોજના ઓફિસિયલ વેબસાઈટ માટે અહીં ક્લિક કરો 👇👇👇
◼️અટલ પેન્શન યોજના ફોર્મ ગુજરાતી
◼️અટલ પેન્શન યોજના ફોર્મ ઇંગલિશ
◼️અટલ પેન્શન યોજના ફોર્મ હિન્દી
Atal Pension Scheme Helpline No .
The helpline number for Atal Pension Yojana has been announced by the Government, in which the citizens can contact the toll free number if they have any kind of problem under this scheme or if they want to know more about this scheme..
હેલ્પલાઇન નંબર 1800110001 , 18001001111