BPL કાર્ડ માટે અરજી ક્યાં કરવી તેમજ પાત્રતા ના ધારાધોરણો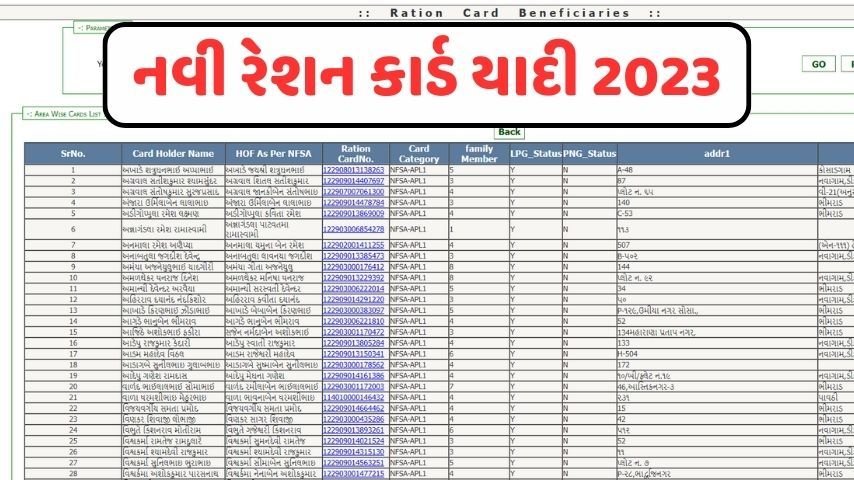 New BPL list released | Check your name in new BPL list.
New bpl list released: Gujarat new bpl family list, village wise bpl list, 
To inform our readers friends that today we have brought you a new BPL list of your village in which you can see whether the name of any member of your family or your house is in this list or not, the BPL list is released by the state government. , and the list of all bpl families of the state has been published by the state government on the official website of Gramin Vikas, put online.
Check Your Name in New BPL List: 
According to Sarkarshree's notice, many ration cards were bogus, as a result of which the state government prepared twelve new ration cards immediately and distributed new ration cards to all bpl families, after which many bogus ration card holders have been removed from the ration card list. Ration card is an important document for distribution of cheap food grains and is also very useful as an identity card, now a new list has been published by reducing the name of each bogus ration card holder from the new bpl list announced by the government. And whether the name of any other member of your family has come or not and whether any of your names were already in the bpl list and now it has been reduced from the new list, you can check all the information name wise, village complete list through your mobile. ,The official to check list will be given below when this article is finished and can be checked online.
Benefits of BPL Ration Card : Many economic schemes have been implemented by the government, most of the schemes are applicable to the families below the poverty line, i.e. bpl families, in addition to the distribution of foodgrains at cheap rates, free foodgrains to the bpl families by the government. Distribution, direct benefit of many government schemes etc. families in the BPL list get
How to check name in online list?
Follow the steps below to check your name in bpl list released by Govt.
First go to official website of Govt Shri https://ipds.gujarat.gov.in/Register/frm_RationCardAbstract.aspx
After that a box will open in which select your district, your taluk and your village
Now click on search in the second box given next
A list will open in front of you which is the complete bpl list of the village you have entered in which by scrolling down you will be able to check the names of all the people of the entire village.
Important links
નોંધ: તમારો જીલ્લો તાલુકો અને ગામ સિલેક્ટ કરતા જવુ
Full details : how to convert apl to bpl card watch video