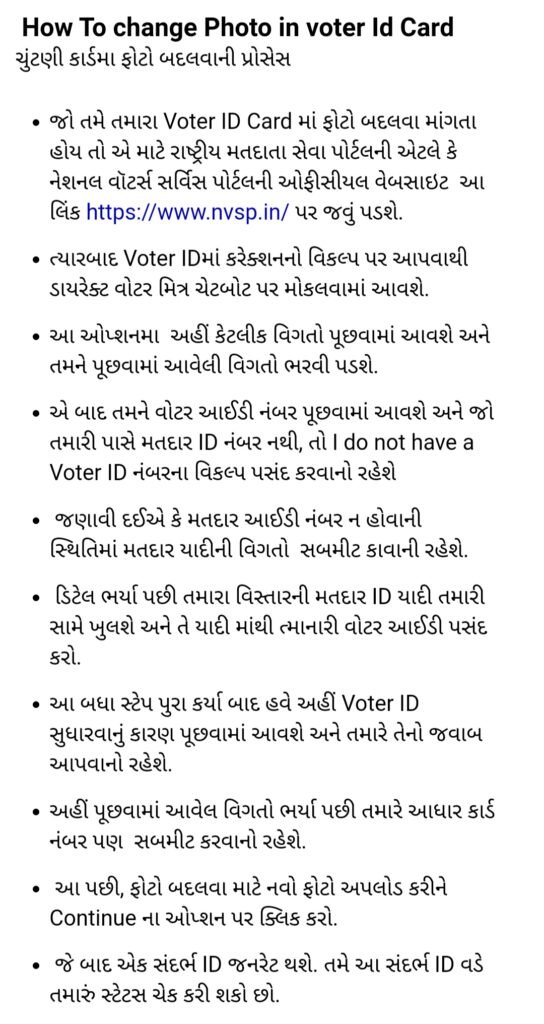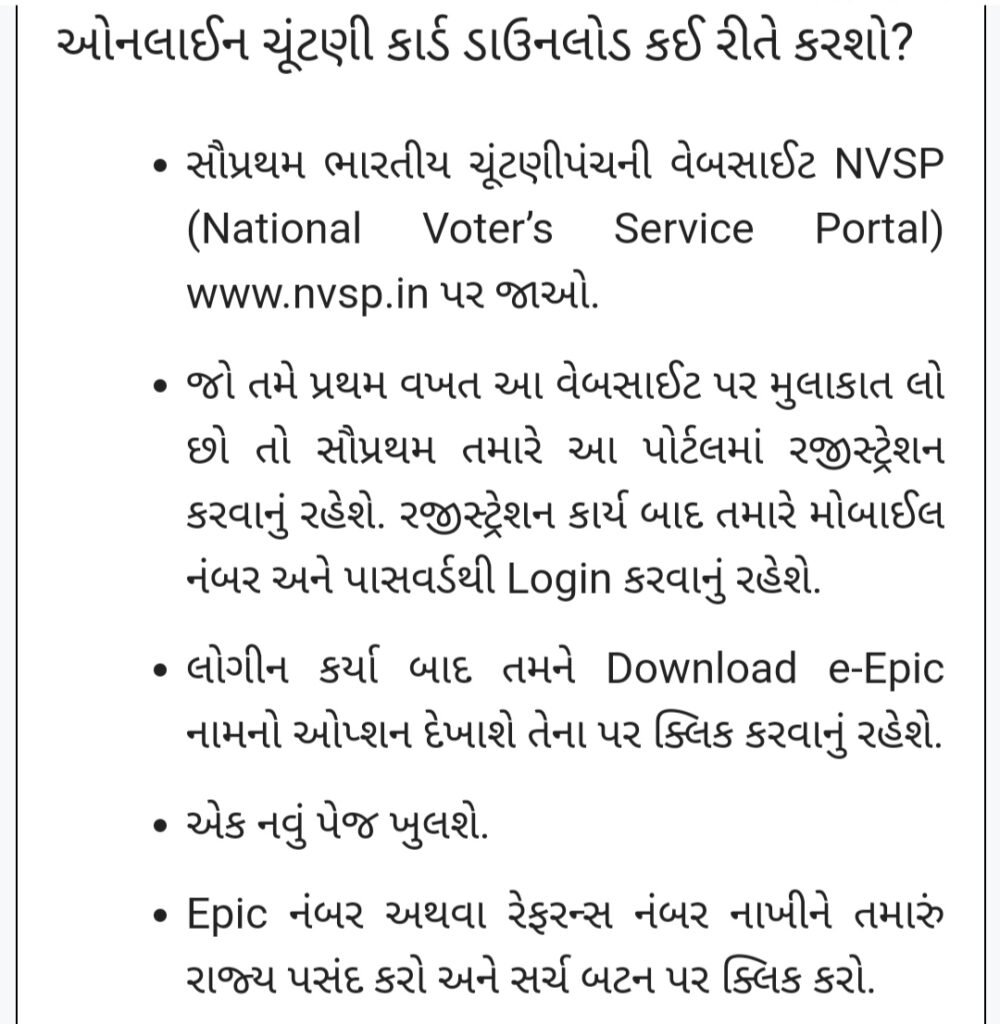 Learn how to download colored election card step by step information.
Friends, everyone knows that assembly elections are coming soon for which there is a great need for election card. When we go to vote, we need to carry the election card as Aadhaar proof and only if we carry the election card with us. In order to be able to vote, the upcoming assembly elections will be held in two phases on December 1st and December 5th in Gujarat, for which all people who are above 18 years of age should check whether they have their election card or not and now the new government by Mr. As a part of technology, making the smart card election card colored and keeping it online, those people who do not have such colored election card can download this colored election card from here through our website or through the official website of the government..
This is a website that is created to provide information related to any voter's election card and make any changes in it. This website is created by Election Commission of India. The name of the website is  https://voterportal.eci.gov.in/ . By going to the website you can create your account and find out all the details of your voter ID card and also change any information like address name photo..
2. Electoral roll
We know that any person having Indian citizenship and above 18 years of age has the right to vote, but to vote that person's name is also required to be in the voter list, no one can vote without a name in the voter list, so it can be checked on this website. Whether your name is in the voter list or not, if your name is in the voter list, then you can get all the information about which area and on which date you have to go to vote from this website.   https://electoralsearch.in/ . Let it be known that Election Commission of India is not a voter search website. .
3. Apply for ECI's affidavit
In order to vote, it is very important to know about the candidates for contesting the election, for this the Election Commission of India has released a website with the help of which you can know about any candidate. Affidavit has been submitted and you can see that affidavit and along with this you can get complete information about which people have applied and which candidate's application has been accepted and which has been rejected. You can see the affidavit of the candidate, i.e. how much property the candidate has, from this website, this website is https://affidavit.eci.gov.in/   . With its help you can know the information of every candidate standing in your area. You can get this important information from our official website edutarst.xyz.If you find the information good, don't forget to share further.
Step by step information on how to download colored election card.
 This article is given here to all people. This article you are reading through our website is here to inform all people that Color Election Cards are now online by Govt Shri. You just have to follow some few steps through which you can You can download your colored election card at home through your smartphone and that too is absolutely free, for that you do not need to pay any kind of charge, if you go to any center and download this election card, then you have to charge like 25 rupees or 50 rupees. You have to pay but if you want to download your color election card through the website through your smartphone then here is the process and with that process your downloaded election card will be absolutely free.
Know step by step information to download color election card
To download the color election card and you have to follow the following steps in which if you are visiting this official website for the first time then all the steps you have to follow are as follows
First you 

have to visit the official website of Election Commission

www.nvsp.in

Then here if you are visiting this website for the first time then you have to register first and id and password will be generated after that.

You have to login with the ID password you got during your registration

After login, you will see an option named A Pack, tap on it

Here a new page will open in which you have to select your state through referral number or API

After selecting your state, click on the search button, your election card information will be displayed, after checking the details, you have to select the OTP option.

On touching the OTP an OTP will be generated on your registration registered mobile enter it in the box

After entering OTP you will see download apk option tap on it.

Now your Color Election Card will be downloaded in PDF format which you have to scan the QR Code and check that this Election Card is yours.

By scanning the QR code, you will get all the details of the election card through which you can verify that it is yours.

Here is the election card and download site, after completing the article, you can download your color election card from here by touching the below website.
Important link
So as mentioned above color election card is very important and we need it every time we vote without election card we cannot vote in polling so here is necessary information about how to download color election card at home through your mobile gave
You were getting this information through our website EDUTARST.XYZ for such latest very useful information please visit our website regularly and if you like the information don't forget to share this information further, thanks.